About White Sand Real Estate Solutions
White Sand Real Estate Solutions serves the Palm Beach County, FL and surrounding areas. We are your neighbor down the street, the person you wave to in passing, and the friendly face you see in the grocery store aisle.
What exactly does this mean when buying or selling a home with us? This means YOU are more than just a name on a computer screen. The things that are important to you and your everyday life are the same things that are important to us, and when things like the economy affect your area, we know the situation first-hand, and know exactly how to help. You can rest assured that we have your best interests at heart, and have a deep commitment to creating relationships that will last for years to come!
We offer many solutions that will undoubtedly benefit all parties in the shortest amount of time.
We look forward to speaking with you about your home and how we may be interested in buying it. Please visit our SELL NOW page and fill out the form. We will contact you within 48 hours to schedule a time to view your home, and then make you an offer. It's that simple!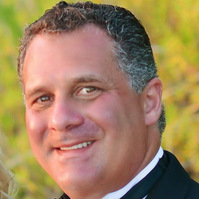 Steve Gordon- Acquisitions Manager
Helping Families Achieve Their Dreams

 
Easy To Find & Convenient Hours 
Monday           7:30AM-6PM
Tuesday           7:30AM-6PM
Wednesday     7:30AM-6PM
Thursday         7:30AM-6PM
Friday               7:30AM-6PM
Saturday          Closed
Sunday             Closed
OR CALL US NOW AT (561) 861-1717
T: (561) 861-1717
@:steve@whitesandrealestatesolutions.com
Our experienced and professional Real Estate team can offer the full range of services to either purchase your dream home, or sell the one you're in.
We believe that the longevity of your happiness with your new home, or selling your current one, is directly affected by our level of customer care and service. Please call us and we will be happy to help you in the process!
© 2022 White Sand Real Estate Solutions All Rights .